Basic Skills of Oral Storytelling
A workshop with Heli Aaltonen
Two Saturdays, November 11 and 18
We humans make sense of our experiences through stories, and every day we use different types of stories in communicating with other people. However, the art of telling stories from face to face requires as much skills in listening and imagining as in telling.
How to become a storyteller? A good start of becoming a storyteller is to participate in this workshop of oral storytelling, organised by Gibberish. Associate professor of drama and theatre studies, Heli Aaltonen has studied and masters the skills of storytelling, and wants to share the spirit of storytelling with us. Gibberish is delighted to invite you to a two-Saturday afternoon workshop with her. In this workshop, you will learn some of the basic skills of oral storytelling, which will help you in any life situation: at work, at home or hanging out with friends.
The workshop will be practical-theoretical so that theory and practical exercises are combined during both the workshop-days. The theoretical part will be about different genres of stories, and about seven basic plots, which are found in different stories. In the practical part, we will be telling and sharing stories, and learning different techniques of remembering storylines. After the workshop on November 18th we organise a storytelling event at Stammen Café & Bar, where we invite the audience to share stories with us.
This workshop is open for everyone, but a basic requirement is that you master English language. The workshop has a limit of 20 participants, so sign up quickly!
Details of the workshop
Location: Stammen Café & Bar, Kongens gate 55
Time: Two consecutive Saturdays, November 11th and 18th from 14.00 to 17.00
Fee: 150 NOK (Student / unemployed: 100 NOK)
The participation fee includes a small snack and coffee/tea, which will be served during the workshop both days. The money must be transferred before your seat is confirmed. To sign up, send an email to styret@gibberish.no with your name and the workshop title.
Participation on both workshop days is a requirement. The money can be transferred to account nr. 12546246599 or Vipps nr.: 86376
For participants, we can recommend having a look at this handy booklet before the workshop starts. Here is also a pdf version, for download.
Heli Aaltonen is Associate Professor of Drama and Theatre Studie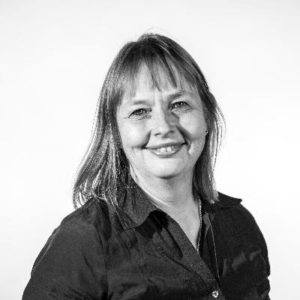 s at Department of Art and Media Studies at NTNU. She teaches bachelor- and master students in Introduction to Drama and Theatre, Improvisation and Role Playing, and Research theory and Practice-based Methods in Drama and Theatre. Her specialty is new forms of theatre art, where storytelling, applied theatre, aesthetic learning, context, ethic, environment and performative art forms interact with each other.
Gibberish (www.gibberish.no) is an English speaking improvisational

theatre group that performs, teaches and organises activities related to improvised theater in Trondheim. Join our open Monday rehearsals at ISAK, or come watch our shows every second Saturday at Stammen Café & Bar!
The event has been supported by Trondheim kommune.