Playback Theatre
A workshop with Kathy Barolsky
Saturday December 2nd
Welcome to one of a kind "Playback Theater" workshop!
On 2nd of December at Stammen Café & Bar in Trondheim, from 10-17 we will gather to learn about Playback Theatre and practice its methodology centered around ensemble, personal storytelling and group dynamics.
Playback Theatre is an interactive, improvisational form used to illuminate life and incite dialogue. In Playback theatre, life stories are shared by audience members and then re-enacted spontaneously on stage.
Join us (for only 100 kr) in this amazing workshop and let's explore the power and magic of Playback Theatre!
This workshop is open for everyone, but a basic requirement is that you master English language. The workshop has a limit of 15 participants, so sign up quickly!
Details of the workshop:
Location: Stammen Café & Bar, Kongens gate 55
Time: Saturday December 2nd 10.00 to 17.00
Fee: 100 NOK
The participation fee is 100 NOK, and must be transferred before your seat is confirmed. The money can be transferred to account nr. 12546246599 or Vipps nr.: 86376
After the workshop there will also be an improvised theatre show also located at Stammen Café & Bar, which will make use of the techniques learned through the workshop.
Gibberish (www.gibberish.no) is an English speaking improvisational theatre group that

performs, teaches and organises activities related to improvised theater in Trondheim. Join our open Monday rehearsals at ISAK, or come watch our shows every second Saturday at Stammen Café & Bar!
Kathy Barolsky is a skilled Drama and Movement therapist and facilitator in the forefront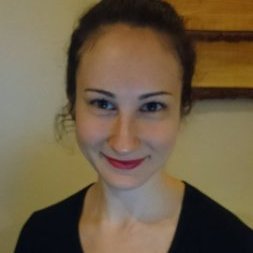 of developing Drama Therapy and Playback Theatre in Africa. She employs strong interpersonal skills to direct an Applied Theatre company, implement trainings, conduct performances and run therapy groups. She utilises extensive creative facilitation and therapy skills to conduct work in government and non-government sectors. Kathy also designs interdisciplinary trainings and runs groups across diverse contexts drawing on experience in the fields of Playback Theatre, Sesame Drama Therapy and analytical psychology.
The event has been supported by Trondheim kommune.